4 Ways to Provide Valuable Web Content
---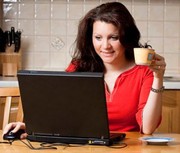 Keep your audience in mind when creating content.
---
Editor's Note: This is the first of a four part series on how to increase traffic to your website.
Everyday millions of bits of information are published on the web. How do you make your community website stand out? The simple answer: provide valuable, relevant content designed to benefit the reader. Here are 4 tips to engage your readers so they think of your website as a valuable resource.
Identify your audience
The first step in developing content is identifying your audience. Make a list of various community members that you want to visit your website. Are they families, businesses, tax payers, journalists, staff members or a combination of all these and more? Once you have identified your audience, it is easier to develop your content to serve them.
Write with the end user in mind
Once you have identified your audience, put yourself in the place of your reader. What will she find useful? How will he want it prioritized? Knowing your audience is the key to making crucial connections. Don't want to guess? Conduct a survey and ask your readers. This takes time and planning, but is well worth the effort. You will gain key insights into audience demographics as well as the content they seek.
Make it easy to read
With our attention spans shrinking, you have to get your message across quickly. People like to scan, so keep it concise. Large blocks of copy can seem daunting. Try breaking up running copy by using short paragraphs, bold subheads and bullet points. Read our previous blog post for more content writing tips.
Content isn't just words
People are visual so don€'t forget to add photos, illustrations or videos. Without a visual element to appeal to your audience, your content may appear dry and uninteresting. In fact, content with images receive 47% more clicks than content without according to a recent report published by content creation agency Curata.
Post what your community wants to read and keep them coming back for more. The key is to update frequently. If you are only updating content a couple of times a year, your audience won'™t have a reason to come back.
_______
Coming up next:
Not yet a client and want to learn more? Contact us today for a free demo.