5 Tips for Creating an Online Survey
---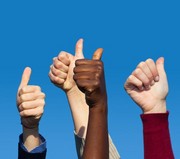 ---
It's safe to say we as individuals want our ideas and concerns to be heard; to know that our opinion counts. Take as an example the multitude of online polls, or the popularity of "text your vote" TV talent shows.
Creating and linking to surveys on your website is a fantastic way to harness the power of public opinion and communicate with your readers. Surveys give stakeholders the opportunity to offer fresh input, while you can simultaneously collect useful feedback and consider new ideas. Using surveys also shows that your organization values the user'™s opinions, and you have a sincere desire to continually improve their experience.
So what needs to be taken into account when creating a web survey?
Your purpose What are your goals, and precisely what information do you hope to gain from your audience?
Your audience Will this survey be useful to the general public, or is there a specific demographic that has a vested interest in these questions? Does it make sense to post publicly on your website, or should you email survey links to specific clients only?
Your topic Are your questions simple, clear and concise? Do the order and phrasing of questions make sense? For better feedback, keep it short (5 minute completion time is ideal), and place important questions toward the beginning and demographic info (name, age, etc.) toward the end of the survey.
The pretest After all this work, you donâ™t want to miss anything! Before going live, be sure to test your survey. Send it to a small group of coworkers and take it yourself, to be sure any glitches are caught before a public posting.
The follow up As you analyze feedback, keep your primary objective in mind. How can you take action to use the data you ha™ve gleaned to accomplish your organizations'™ goals and improve upon stakeholder experience?
Need a few ideas? When it comes to utilizing web surveys, our SOCS clients have found success in various ways. Here are a few of our favorites:
Input for upcoming events

In many of our schools, surveys have been used to collect input on larger initiatives, like building renovations and referendums. Online surveys also work well to garner information on smaller topics -" Parent-Teacher Conference details, preferred dates for fall or spring break, start and release timing for the school day, and other various calendar-related events.
Targeted communications Across the board, many SOCS schools and districts are taking a stand against bullying by creating an easy-to-use form for students to confidentially report incidents to administration for follow up. Another idea is to create surveys for internal uses: teacher or employee self-assessments, peer evaluations, or other HR related purposes.
Research and relations Some SOCS organizations and schools use web surveys as a tool to gauge patron'™s satisfaction; providing surveys as a poll to see where they rank, how they may improve their services and performance, and what can be done to ensure their client base is happy with their relationship.
In our fast-paced modern reality, information is king - and creating an online presence is essential to your school or organization's success. Your website not only acts as your calling card, your company advertisement, and your catalyst for business, but perhaps most importantly as a useful tool for mass communication and a mutual exchange with the public.
SOCS is here to help you succeed. To find out more, contact SOCS to schedule a free online demonstration.
___________
To find even more handy tips relating to online surveys, visit techsoup.org, SurveyMonkey.com or cvent.com.