3 Pivotal Technology Trends for 2013
---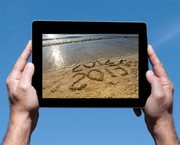 © Lisa Blue - istockphoto.com
---
As 2012 draws to a close, we catch ourselves bemoaning how quickly the year has gone, and reflecting upon the events of the year. There's nostalgia in the air. But at SOCS, we've got a keen eye on the future regarding these tech trends for 2013:
Mobile Device Takeover
The "Year of Mobile" may finally be upon us. In 2013, mobile devices will surpass PCs as the most common Web access tools. According to the Pew Research Center, 45% of US adults own a smartphone, plus 25% of US adults now own a tablet or e-reader - up from only 2% a mere three years ago.[1]By 2015, it's estimated that over 80% of handsets in mature markets will be smart phones.But that's not all. The emergence of more affordable tablets like Amazon'™s Kindle Fire and Google'™s Chromebook are a precursor to mobile'™s expanding impact on consumers in various demographics.
This isn'™t simply a trend, it'™s a new era -- and the mantra is "œmobile for the masses". Don'€t blink:" your desktop PC may be a dust-laden relic before you know it. Consider this:
How can your organization gear up for the mobile takeover? Are your mobile capabilities a testament to your forward-thinking savvy, or do you need to catch up?
For instance, SOCS recently released mobile view to users. If you are not viewing this article on a mobile device, view our mobile template by clicking on "Mobile" at the bottom right link in the footer of this page.
The Cloud
Do you have Gmail? It's a product of the cloud: Software as a Service (SaaS), stored on a central web browser accessible from anywhere and any device. Folks have been navigating the cloud for a while, often without realizing it.
---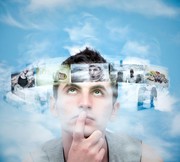 © silent_47 - Fotolia.com
---
Though the industry is still ramping up, cloud computing is going to become more of a force to be reckoned with in 2013, in both the business and personal sphere. As evidenced by the growing popularity of mobile devices, we'™re a culture on the go, and the ability to access synchronized content across multiple devices is in high demand.

Cloud services will change the way we do business, quite literally. We will begin to see local businesses and larger offices integrating mobile devices and cloud applications for their employees (check out SAP'™s quick video here). The structure of many IT organizations will fundamentally change to accommodate an evolving industry.[2]Another prediction is that as cloud services become more readily available to consumers, mobile devices will become less important (see: less expensive), and the value of SaaS cloud applications will be paramount. Consider this:

Check out this non-profit focused video from Google to learn more about how your organization can harness the power of the cloud.
---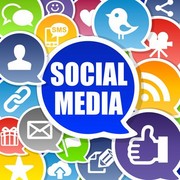 ---
It's here to stay, but experts believe the time has come for social media to evolve past its infancy. One prediction for 2013 is that with the initial hype around social media waning, organizations will need to refocus efforts, take stock of social media'™s actual value to their audience, and improve upon how it'™s been harnessed in the past in order to retain the buzz around their brand.[3]

The new year will see organizations looking to alter the strategy of Internet marketing campaigns via social media, and striving to connect with various demographics past what we like to call the "follow and forget" stage. We'll be seeing more rigorous, targeted marketing efforts, rather than blanket campaigns. Organizations will put an emphasis on a lower frequency of social media posts bolstered with richer content, in order to create eye-catching, meaningful interactions with customers. Consider this:

So they "Âœlike" you. But how can your social media presence be retooled to continue keeping your readers
engaged with your organization or service?

By all accounts, 2013 is set to be an exciting year replete with technological advances. This new year do yourself a favor and resolve to keep yourself and your business ahead of the curve. By understanding and harnessing the various trending facets of mobile devices and technology, you can create and maintain a more meaningful connection with your audience.

Want to learn more about how SOCS, a cloud-based, content management system, can help your organization create a mobile-ready, social-sharing website? Contact us today for a free demo.