4 Reasons to Use Video on Your Website
---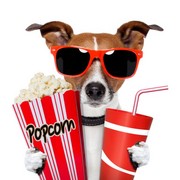 © javier brosch - Fotolia.com
---
Video is an extremely cost-effective form of communication which allows you to give your organization a voice, engage your patrons, and demonstrate your organization's services in ways that photos and text cannot. And Americans are watching more online videos than ever before: in September 2012, comScore reported that 188 million U.S. Internet users watched nearly 38 billion videos online in August alone.
Still not convinced that video content will enrich your organization's website? Here are four reasons to reconsider:
It's all about visual One of the pitfalls of maintaining a website is providing meaningful content while avoiding the wall of text. Readers tend to scan lengthy articles, gravitating towards visual stimuli to enhance their time on the Internet. After all, why read for ten minutes when a video can tell you about it in two?
It engages your audience Adding video content to your website will improve the browsing experience of your visitors, providing an entertaining platform for your content and making your site "œsticky". One recent study from aimClear states that websites with video content have a 41% higher click-through rate than websites with only plain-text results. And with video content, these visitors are more likely to stick around and explore your site for a longer amount of time.
It showcases your personality Whether you're introducing a new product or highlighting a specific promo or event, video gives a human face to your organization'™s website. Text is necessary to convey information, but video is a unique medium that conveys emotion to your reader in a way that static text cannot. Also, you can highlight patron or employee testimonials to tell your organization's story in an approachable and sincere way.
Finally, video shorts and podcasts are also a great way to connect with your audience, bringing repeat readers back to your site with each new episode.
It can increase online visibility Posting videos to your site can increase your readership by increasing your visibility on search engines. Since 2007, Google has factored in the presence of video on a webpage when ranking search results. And by adding keywords and tags to your videos, you''™ll be optimizing your chances for more targeted search results and increased web traffic.
But don't forget: once your video is live, you want to make it easy to find. Link back to your site from your social media pages, or send an email promo with links to your contacts. Invite people to watch, learn and comment on your handiwork. Find out more about video content and SEO here.
Intimidated by your directorial debut? Keep it simple! All you need is a camera, editing tools, and smart content to create a quick in-house video. You likely know a student or colleague in your organization with a flair for video production. If it's in your budget, you can even enlist professional video production services to help with your creative vision. Take advantage of video, and make your organization'™s website an audience favorite.
Did you know SOCS sites are video-friendly? Uploading and posting videos on SOCS is easy. Find out more about our video capabilities and ways to enrich your website with video by viewing all our SOCS features here.For more information on how SOCS can help you reach your online communication goals, contact us for a quick demo.