3 Benefits of a Content Management System
---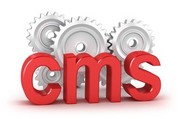 © Alexandr Mitiuc, fotolia.com
---
If content is king, then posting content needs to be easy. If you are still going through a programmer to post content, then you'll want to consider a content management system (CMS). In addition to easing the process of posting articles, images and videos, a CMS simplifies website maintenance and boosts your organization's online brand with built in SEO features.
What's a CMS? Put simply, CMS is a web-development tool within a wireframe that enables you to easily create and update content without programming skills. If you already know how to use a word processing program like Word, you're already well versed enough to operate a content management system. It truly is that easy.
Still not sure? Here are 3 benefits to using a content management system:
Ownership Because you can easily make changes to your website without worrying about coding and programming details, you can focus on the message without worrying about the process.
What are your organization's communication goals? Community engagement? Public relations? Branding?
Whatever your need, CMS is the perfect website tool that enables you to be message driven because you can easily create articles and surveys, maintain client contact lists, create public event calendars, and add video and images to articles – without going through a third party. Most CMS formats also offer various templates, enabling design refreshes and even complete changes to the look and feel of a website without having to painstakingly recreate your content.
Versatility A CMS is web accessible. That means authorized users can make changes from any computer connected to the Internet. Plus, multiple users can be assigned to maintain different aspects of your website, increasing frequency of new posts and harnessing the varied talents of your employees. By frequently updating your website you become a reliable source for your patrons. With user login access from anywhere, you can also update your website with important info in case of an emergency event or while you travel.
Visibility You've probably heard us mention the importance of SEO before. Search Engine Optimization involves your website's search results, and having high rankings is essential to increased web traffic. A content management system has this concept built into the code, and ensures that your website is optimized to garner the best results from the most common search engines. For example, SEO-friendly websites built on CMS tend to rank higher in Google search results, increasing your website's overall visibility and increasing traffic to your website.
Make your website truly yours, by taking advantage of a content management system like SOCS. Want to learn more? The SOCS solution is just a call or click away. Contact us today for a free demo.