5 Quick Tips to Copywriting Bliss
---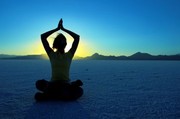 @ Trista Weibell, istockphoto.com
---
We know that websites are all about content, and this means good copywriting practices are pivotal to making your site a regular stop for your readers. You need to make your content relevant and publish new information regularly. But you're also creating the voice for your brand or organization. You need to broadcast your message in a professional, relatable manner while also providing for a pleasurable reading experience.
Publishing content with spelling and grammatical errors or hard-to-read fonts distract from your message and credibility.
Don't fret; it's all easier than it sounds! Here are 5 simple guidelines to creating successful, professional-looking copy for your website:
Steer Clear of Punctuation Overload
No exclamation points! Seriously!!! You can relay excitement through use of zippy and descriptive language. You don't want your voice to sound over-caffeinated. Use sparingly.
Overuse of dashes – similar to the overuse of ellipses – is becoming rampant. It's okay to restructure or even begin a new sentence.
Hmm…I mean…I like ellipses…and I enjoy saying ellipses…but it's ultimately tedious, and we're reading…not relaying dialogue.
While we're at it, I think, the comma is wonderful, however, not needed after every other word. If you find yourself with an overabundance, it's time to restructure or begin a new sentence.
Spell Check Isn't a Catch-All
Avoid common errors, and double check if you aren't sure. Here's your test – which are correct?[1]
When you take in oxygen, do you breath or do you breathe?
Each morning, do you put on cloths or do you put on clothes?
With diet and exercise, do you loose weight or lose weight?
Are you eating alot of ice cream, or are you eating a lot of ice cream?
Using correct grammar makes you sound like a pro.
You should have gone to the farmer's market, not should of.
You would have purchased some organic produce, not would of.
You could have made a delicious salad, not could of.
Don't forget the big ones: when to correctly use

they're, their and there;

or

your and you're

.
Don't Reinvent the Word
Creativity is a good thing, but maybe not when it comes to vocabulary. We don't want you misrepresenting (ahem) yourself.
Supposedly, I heard that supposably wasn't in the dictionary. I looked, and it isn't.
Irregardless is not a word, regardless of your feelings to the contrary.
Watch Your Font
Comic Sans is not your friend.

Though it's one of the world's most popular fonts, this font is a notorious pet peeve for graphic designers. Fonts can distract from your message, and your typeface should match the tone of its text. So if your audience is youth-based, by all means use the irreverent Comic Sans. But if your content is aimed towards adults, you should consider the more message appropriate Arial, Times New Roman, etc.

Keep it consistent. To create continuity, use the same font on every page and make sure the font type, size and color are readable so they don't distract from your content. Using color and varying font sizes for headings etc. is fine, just make sure you don't go overboard.
Break it up
Avoid the wall of text. We've covered this before. Breaking your content into appropriate paragraphs, bullet points and subheadings will give your website more a reader friendly feel. People love to scan articles on the web, and lengthy unbroken blocks of text may feel imposing and decrease chances for repeat visitors to your website.
We're all in this together. The copy and content is up to you, but the SOCS Support team is here when you need us. Not yet a client and want to learn more? Contact us today for a free demo.
---
[1] If you said the second examples were correct, you're right on target.