6 Tips to Web-Worthy Photos for Nonprofits
---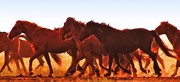 This eye-catching photo was taken mere miles from Flinthills USD 492 in Kansas.
---
Is your website lacking the sizzle factor? Keep readers coming back to your page for more by spicing it up with stunning photography. Here's a quick list to help on the way:
It's About Authenticity Writing for a local audience? Highlighting your organization or community? Keep your photos local with friendly faces and nearby places. Even if you're aiming for worldwide readership, familiar faces -- whether they're a seasoned employee or a longtime customer -- are a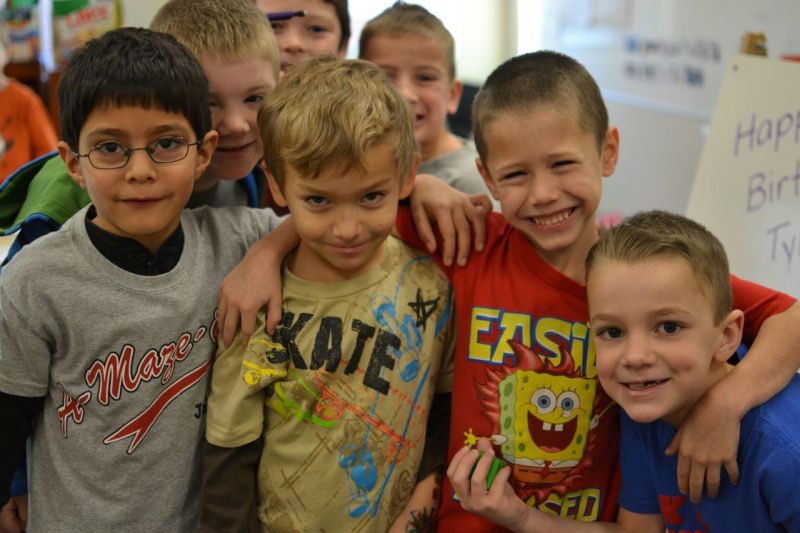 testimonial piece that will lend credibility to your mission.
One SOCS user asked students to snap their own photos to use on their school website; an innovative idea that fostered a sense of community whilst highlighting students' photographic talents. Why not send out a call for photo submissions from employees or your community? This gives readers a sense of ownership by contributing to your site. Plus it's a great way to gain a library of locally sourced images – with the photographer and subjects'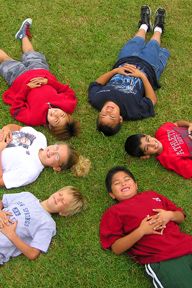 permission for reuse, of course.
Find a New Perspective To capture attention, use photos taken from an unlikely vantage point; perhaps at a low or unusually high level. This tip is especially handy when featuring an object, as a new perspective will add personality to the subject. You can also add embellishments to objects to create a narrative, or play with focus, filters, and lighting to add a unique look. These tricks also add an unexpected pop to a regular group shot.
Get in Close When photographing portrait-style, be sure to focus on the face. Readers react subconsciously to close-in portrait shots at eye level. For children or pets, don't be afraid to take a knee or get down to their level to capture that compelling picture. Wide angles are fine for larger groups or natural landscapes, but most snapshots are about the subject, and an up-close view makes your photo seem more inviting.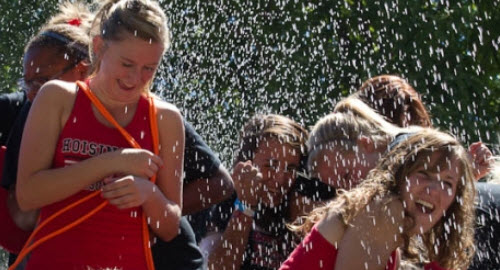 Natural Lighting vs. Flash Lighting is everything, and nature usually knows best. Make the switch to "manual" on your camera to avoid the wash out of the automatic flash, which may give your photos a cold, clinical feel. Plan for a morning or daytime photo session, throw curtains aside and take advantage of natural lighting. Even better, take your photos outdoors.
Don't Forget the Background Festive backdrops can be a good thing, say at a fair or carnival. But in most instances, you w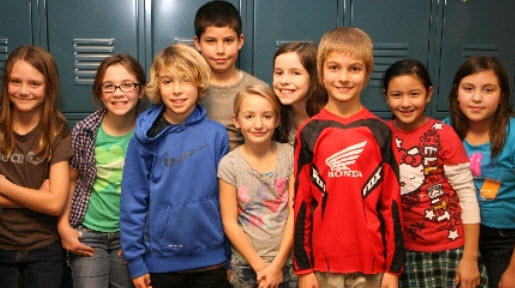 ant the focus of your photo to be your subject. Keep it simple, but avoid white-walled, "mug-shot" type portraiture by taking photos outdoors, in a well-lit sitting room or an office with a complimentary background. Your setting will create context for your subject, giving the photo a more nuanced meaning. So be creative, but don't let the periphery details steal the spotlight.
Take Lots of Pics Remember when rolls of film were limited to 24 or 36 exposures, and you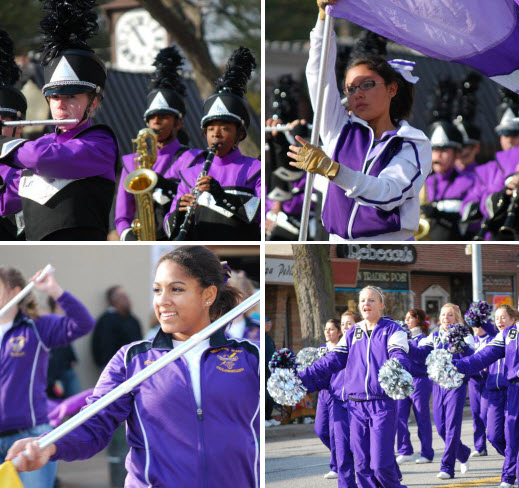 had to develop photos sight unseen? No more! There's plenty of room on your memory card, so nothing is holding you back. Take a handful of shots for each tableau, and then choose the best of a series.
With these simple ideas in mind, you should have no trouble creating poignant visual content for your website. Just take a breath, channel your inner photographer, and dive in.
_______________
SOCS is dedicated to improving the online needs of other nonprofits. Our mission is to create quality connections with these organizations and the communities they serve. Join us in celebrating 10 years of helping hundreds of nonprofits connect with community members and supporters online. Contact us to learn more.
About the Author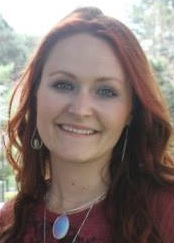 Jessie Barth is our SOCS Blog Editor. Her copywriting has been featured in industry campaigns across the nation. She received her BAs in English and Women's Studies from the University of Nebraska-Lincoln, and has a penchant for social media, pop-culture and travel. In her spare time, she enjoys cuddling with her rescue puppy and alley cat.
*A special thanks to Eudora USD 491 (KS), Broken Arrow Schools (OK), Barton County (KS), Holland Public Schools (MI), and Bellevue Public Schools (NE) for letting us peruse their SOCS websites (and Facebook pages) for stellar photography!