4 Ideas for Handling Bad Online Buzz
---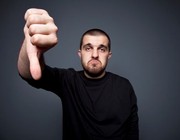 egeeksen @ istockphoto.com
---
Be Proactive, Be Aware, and Recover Quickly
You think you've done everything right. You finally have a website you'™re proudly referring clients to, and you'™ve taken the leap to create social media pages for your organization. Then it happens - you come across a negative review. Your eyes bulge, your pulse quickens, and you immediately go into recovery mode: Why isn'™t this commenter happy? What did we miss, and how can we make it better? Is our online reputation irrevocably scarred?
The Web is a fairly new platform for consumer feedback, however word of mouth wasn'™t born alongside the Internet, and bad reviews are nothing new. In an era where one negative review can impact a global audience, how can you maintain a positive reputation? Here are 4 tips toward an online approach to negative feedback:
Keep Tabs on Your Brand
Do you know what people are saying about you on the web? Ignorance is rarely bliss,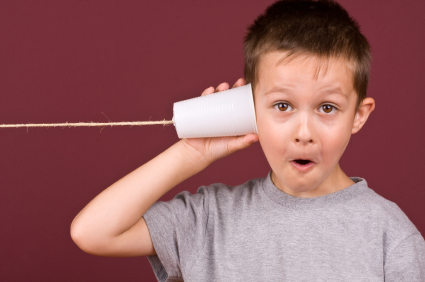 and it'™s definitely not smart PR. It's likely you'™re missing opportunities for potential client interactions. So get online to find out where people are posting, what they'™re chatting about, and make it a point to follow the conversation.
If this sounds like an insurmountable task, don'™t fret; there are many online tools available to help in the hunt. First, sign-up for Google alerts under your organization, take a peek at free services like Socialmention and Boardreader, or there are dozens of subscription pay sites like Review Push. Finally, don'™t neglect all the useful feedback housed on your organization'™s Social Media pages.
Give Ample Opportunity for Feedback
Set aside a spot on your website for your readers to publicly submit questions or ideas, and monitor your page to see which common threads spark discussion. Quick surveys or polls can be a great way to engage your readers on your Facebook and Twitter pages. Or better yet, create a dedicated blog on your website and then prompt your readership to give their thoughts. Just be sure to respond quickly and directly to everyone who submits -" even if it's just a simple "Thanks for your feedback, we're working on the issue!".
Worried about trolls? Once you open the gates for communication you may receive some harsh critiques -" it's just the nature of the beast. But you'™ll also gain helpful feedback (positive and negative) that can improve your services and interactions with your current and future clientele. To minimize potentially inappropriate posts, default your feedback settings so you or your administrator must approve comments prior to posting. And don't forget, you aren'™t obligated to publish every piece of feedback, though you should respond quickly to legitimate questions and concerns.
Try for a "œFace-to-Face" Interaction
A prompt response to online comments or reviews is a good start, but is there more you can do? Always. Even in the online era, there is a lot to be said about an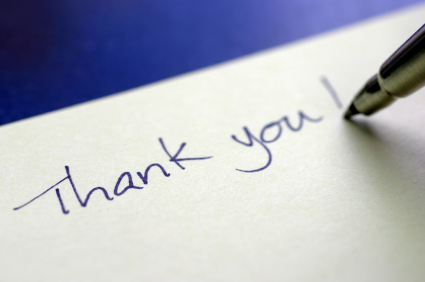 old-fashioned apology. Once you've initiated conversation with an unhappy patron, provide your email address or (gasp!) direct phone line and offer to chat live with them to come up with a mutual solution or new approach. Engage, empathize, and get specifics. In just a few moments, you can provide meaningful background info for the issue-at-hand, alleviate misunderstandings, and make your patron feel valued by letting them voice their qualms to a real person.
Afterward, act to fix the problem, then drop a personal note in the mail thanking them - or if it was a big snafu, a note of apology - and explain how the issue has been resolved (if it has). When appropriate, adding a small token (a gift card or discount) never hurts.
Sincerity and Positivity is Key
Most people can smell a phony from a mile away, and it'™s no different when you're in the midst of conflict resolution. Avoid negativity and don'™t placate your patrons, just listen -" actively listen -and work with them to find a mutually beneficial solution.
Above all, keep cool. Someti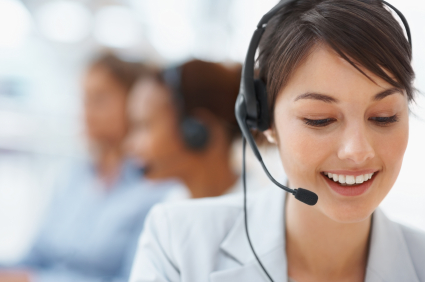 mes there is no way to reach a compromise, but just keep in mind: the customer isn'™t always right, but you can let them be wrong with dignity. Try on your personal version of "I'™m sorry that I can'™t help you in this instance, but I value your business and hope we can find a better solution next time." Even if a client isn'™t 100% satisfied, they are usually glad to know someone truly has their concerns at heart when it comes to improving services and communications.
Winning back a disappointed patron is just the beginning. If you handle a potentially hair-raising PR situation delicately and professionally, your organization can actually benefit by emerging as an entity that is sincerely driven to providing quality services and fostering stellar relationships. And that is a reputation problem you can certainly handle.
__________
So really, how are we doing? The SOCS Team is always ready to hear your thoughts, so don't hesitate to call (800.850.8397) or email with us your feedback. Not yet a client? Learn more about SOCS and contact us for a free demo.