Your Website: DIY or Web Hosting?
Let's talk web-hosting: if you want something done right, you should do it yourself right? Not necessarily. The concept of a do-it-yourself website initially has frugal appeal for a judicious non-profit organization. But when you look at the details, outsourcing your web-hosting service is actually a much more economical choice in terms of both resources and time.
So what are the perks of utilizing a web-hosting service, and what should you consider when deciding what's right for your organization's website?
Time is Money
How much is a day worth? Can you afford to redirect your employees' focus away from priority projects to simply maintain various aspects of your website? Your technical professional's time is valuable and should also be calculated into the overall cost of your website. According to Dice, in the U.S. technical professionals' salaries increased more than 5% last year, with an average payout of $85,619. When creating an in-house website, you should consider the hours your IT professional invests in:
researching and purchasing components

designing layout and navigation specifics

writing the code

maintaining website security

performing ongoing maintenance and routine updates, and

consistently updating website content.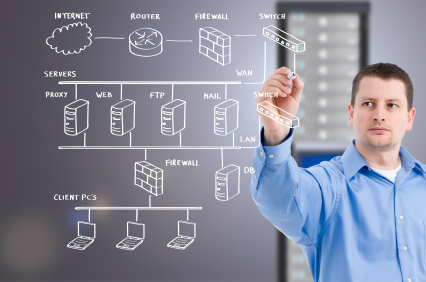 With the demand and cost of technical expertise on the rise, it's easy to see how outsourcing your website makes smart financial sense for your organization.
The Extras Cost Money, Too
If you're hosting your own website, you'll obviously need equipment to get started. We're talking about some major hardware: PCs and various accessories, server and rack components, hard drives, switches, external tape drives, ports, plugs, and miles of cords and cables – just to name a few components.
Including basic and specialty software packages, antivirus software and security components and you're looking at an average cost ranging from $7,275-9,975 spent on just the basic equipment to set up your website. Additionally, a reliable T-1 Internet connection can range between $210-$1200/month, depending on your needs and the size of your organization.
Peace of Mind
It's 11:42 on a Friday night, and your organization's website suddenly goes down. How would you like to spend your weekend? Imagine the simplicity of picking up the phone to chat with someone who can provide customer service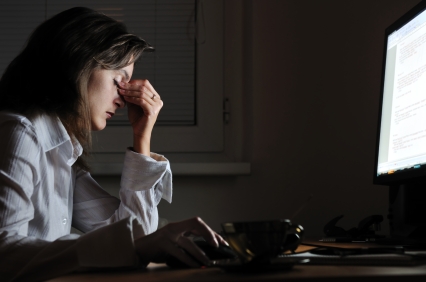 on the spot, and understands how to fix the issue at hand.
Don't forget; web hosting includes more than just customer support, just as website security goes far beyond simply filtering and tailoring content for your audience. Hacktivism is becoming a common occurrence, and successful incidents of online vigilantism inspire copycats. Attacks may even originate from within your ranks – from a disgruntled employee, mischievous patron, or even a student savant hoping to hone their hacking skills. A managed web host like SOCS maintains the highest levels of security, so your website is well protected with many layers of "armor" when it comes to defending against hackers, viruses, or other disastrous events.
Check out our 5 Tips to Finding a Secure Web Hosting Provider.
Another item to consider is the need for ongoing routine maintenance and updating of software, subscriptions, and licensing agreements. This can be a tedious process, but it will also be included in your web host's services to you. So you can kick up your feet, take a deep breath, and let the pros handle all the gritty details.
Your Team May Change
Employee turnover is a reality, no matter your business. According to Compdata the average total turnover rate reported for employers in 2011 was 15.2 percent. If you house your own website, ask yourself – if the key technical people running your website leave the company, will you be scrambling to pick up and maintain the critical pieces? Continuity is key, and relying on an external web hosting service guarantees that your website stays up and running despite any internal company turnover.
Your site is about PR, not IT. When you find a superior web hosting service, you relieve your employees of any technical connection to your website's functionality. That way your team can concentrate on what really matters to your patrons – well-crafted, relevant, and interesting website content that will make your organization shine.
______________________
Feeling burdened by your website? Let us help you simplify by taking advantage of SOCS, our web hosted content management system.Want to learn more? The SOCS solution is just a click away. Contact us today for a free demo.