Non-Profits: Engage Youth with New Social Media Platforms
When it comes to highlighting your non-profit online, it's smart to be aware of new social media channels in addition to using standard platforms like Facebook, Twitter, and YouTube. New platforms are popping up each day with a whirlwind of terminologies, guidelines and catch phrases that can be tough to keep up with.
As technology quickly advances, attentions shift quickly as well. In fact, according to recent buzz, younger audiences are already starting to shy away from Facebook, citing too many advertisements, boredom, oversaturation, and general online drama. For many non-profits, this indicates an urgent need to diversify and take advantage of new ways to communicate in a youth-driven market.
Staying hip to social media trends is key to relaying your message to the younger generation online.
Maybe your organization has just gotten a handle on Facebook or Twitter. As the online landscape evolves, how will your organization blend new social media platforms into your existing social media outlets? Here's a quick overview of some promising up-and-comers:
Vine
Never heard of it? Vine is an increasingly popular mobile app that allows users to create six-second snippets of video to upload and share with followers on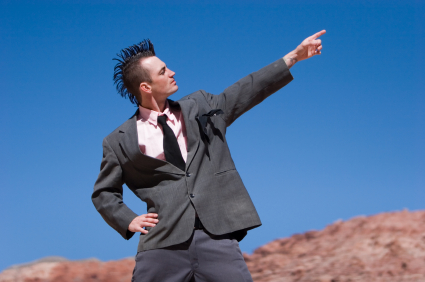 Facebook and Twitter. The idea is quick messaging, lively visuals, and simplicity. If your message demands more than six seconds, stick to YouTube instead of over-condensing your content.
Instagram
Purchased in 2012 for $1 billion by Facebook, this image-based app is all the rage with hip teens and young adults. Instagram offers a toolkit of photo filters and funky effects to digitally enhance your snapshots, so you can share an inspired artistic moment-of-the-day with your online base from your mobile device.
Snapchat
Snapchat is currently one of the top 10 popular (and free) mobile apps available. In a nutshell, Snapchat lets a user share a photo, video or text with specific people, then it "self-destructs" within a certain timeframe after viewing - or warns the user if the recipient attempts to capture it for posterity before it disappears.
In future articles, we aim to explore new social media platforms like the above, and discuss how they're relevant to today's online community. Look to SOCS in the coming months as we take a look at emerging trends, ideas for engaging with your community (and what not to do), and share success stories and clever ideas.
But in the meantime, we'd love to hear your stories. How have traditional social media platforms worked for your organization? What excites (or befuddles) you regarding newer social media platforms? If you're ahead of the curve, what have you already learned by using Vine, Instagram, Snapchat, or any of the newer, less "traditional" social media platforms for your organization?
Please take a moment to leave your feedback below, whether they be tidbits of wisdom or tales of woe…
________
SOCS is a non-profit organization that provides online communication services for non-profits. Join us in celebrating 10 years of helping hundreds of non-profits connect with community members and supporters online. Contact us to learn more.
About the Author

Jessie Barth is a SOCS Blog Correspondent whose copywriting has been featured in industry campaigns across the nation. She received her BA's in English and Women's Studies from the University of Nebraska-Lincoln, and has a penchant for social media, pop-culture and travel. In her spare time, she enjoys cuddling with her rescue puppy and indoor alley cat.