5 Tips to Making the Most of Your Non-Profit's Website
---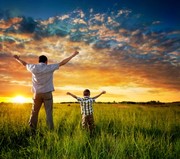 istockphoto.com
---
As a non-profit, your website is crucial to your organization in many ways – it's your calling card, it houses your mission statement, and it's a communication piece. But most of all, your website needs to engage your readers, and inspire them to become involved ambassadors for your cause. How can you achieve all this, while getting as much web-traffic as possible? Here are five tips to keep your readers alert, and coming back to your site for more:
Provide a call to action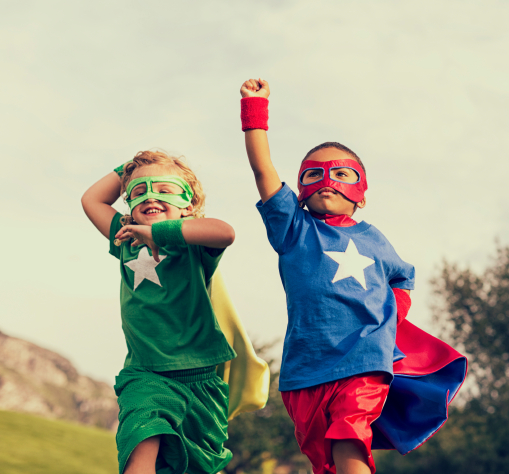 If you want to engage your base to get involved, it should be as simple as a "click".
Whether you'd like to solicit donations, highlight an upcoming event, recruit volunteers, or simply give readers a place to join your email list: Think buttons, BIG buttons. An impossible-to-miss call to action like a "Get Involved Here!" button on your landing page is much more persuasive than scrolling through an organization's website to uncover their backstory.
Don't neglect sidebars, either -- they're great for providing quick navigation tools and housing extra info. Make it quick and easy to find contact info, sign up for newsletter or email alerts, and find your organizations' social media pages.
Provide relevant news and content
Whatever cause you're dedicated to, there's bound to be an event or news item that your readers should know about. By researching your cause and highlighting related current events from both within your organization and beyond, you're establishing yourself as an indispensable news source in your NPO's area of focus. This lends major credibility to your organization's reputation; your supporters know your organization is seriously committed to your cause – and excited to spread the word.
Invoke emotion to promote your cause
---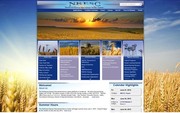 Northwest Kansas Education Service Center in Kansas has a poignant landing page. More at www.nkesc.org
---
Once readers get to your website, you want to quickly and profoundly illustrate who you are and which cause you stand behind. You can achieve this by using vivid imagery in the form of infographics, photos, graphics and interactive features. Take advantage of quotes or testimonials, and use video to tell real people's stories.

Most importantly, you need to make sure your website is concise, easy to navigate, and an overall pleasurable reading experience for those who want to learn more about your cause and your organization.The point is to clearly showcase the positive impact of your mission in order to compel your audience to contribute their time, talents, ideas and resources to your cause.

Sell products and accept donations
After all, your nonprofit organization depends on commerce. Give your readers the opportunity to donate to your mission easily by providing a link to a donation vehicle like Razoo. Or, if you prefer keeping your readers on your website, SOCS has partnered with Moneris for monetary transactions. So providing a reliable and worry-free way to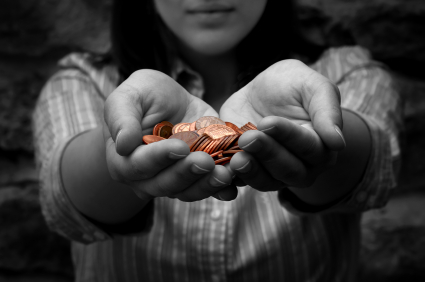 contribute to a campaign or cause is easy for visitors to find and easy for you to manage.
Another idea is to create merchandise like branded t-shirts, mugs, totes or hats. Making these items available for purchase on your website is not only a way to receive funds towards your cause, but is also a way for your proud supporters to display their pride in being affiliated with your organization.
Keep the conversation going

When your readers leave your website, will your message go along with them? You want your supporters to spread the word about your cause. So make it easy for them! Supply obvious links to your organizations' social media platforms like Facebook, YouTube, Twitter, or Instagram. And make sure you monitor your pages daily to update content, add new ideas and news updates, and provide reader feedback to further the conversation.
We know about websites, and even though there are always moving parts to consider, don't think of it as a chore – it's an opportunity. Your website is your organization's virtual storefront, and with just a few smart moves and connections, you'll reap the benefits of making your website a helpful stopping point. Your supporters will be engaged, your web-traffic will grow, and ultimately your unique and inspiring message will reach the masses as never before.
SOCS is dedicated to improving the online needs of other nonprofits. Our mission is to create quality connections with these organizations and the communities they serve. Join us in celebrating 10 years of helping hundreds of nonprofits connect with community members and supporters online. Contact us to learn more.

About the Author

Jessie Barth is our SOCS Blog Editor. Over the last decade, Jessie's project management skills, client support expertise and creative work created opportunities in Chicago and Portland, Oregon before bringing her back to her home base in Lincoln. Her copywriting work has been featured in various industry campaigns across the nation.
Jessie received her BAs in English and Women's Studies from the University of Nebraska-Lincoln, and has a penchant for creative endeavors, specializing in social media strategy, knowledge of current trends and pop-culture, and creating authentic brand experiences for clients. In her spare time, she enjoys cuddling with her rescue puppy and indoor alley cat.
---