3 Website Features that Irk Your Readers
---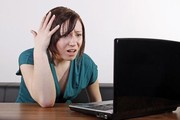 ---
First impressions are critical. Your organization's online success depends on the ability to catch (and hold) your reader's attention. But online experience is not just about content, it's also about convenience and elements of design. Here are three pitfalls to avoid on your website, if you don't want to drive readers away.
The Contact Wormhole
Your website is your online business card, and shouldn't hinder communication with your patrons. Including current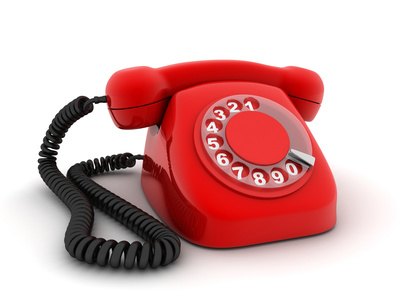 contact info is an absolute must. Provide a phone number, email address, and mailing address. Then make this info easy to access - just one click away. Forcing your reader to click through several pages searching for contact information may cast shade on your organization's legitimacy, and likely sends readers to another website out of exasperation.
Along with contact info, try offering a fillable form for readers to subscribe to your e-newsletter or white paper. Don't forget to also provide links to your Facebook, Twitter, and other social media pages. And above all, once your reader reaches out to you, delight them by giving a quick turnaround time for any questions or issues they've raised. It's just polite – and it's good business sense.
Too Much Bling
The future's so bright, you've gotta wear shades. That's fabulous - but your online readers shouldn't have to don headgear to survive your website. Too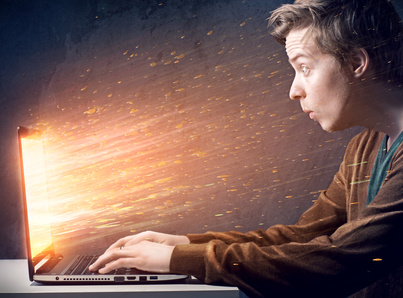 many gifs, animations, hard-to-read fonts and crazy colors do not make for a pleasant reading experience. You want your patrons to think of your website as a streamlined, professional hub where they can come for news and information. Too much bling makes your website look amateur and outdated.
Thinking of adding some auto-playing video content? Reconsider, please! Your website isn't a casino, and a sudden blare of unsolicited sound can be really annoying – especially at 8:00 a.m. before your first cup of coffee. If your patrons have made it to your site, they know how to navigate to the play button - if they're interested. Our (completely unscientific) office opinion poll resounded with a unanimous "NO!" regarding auto-play videos.
You're Not Mobile Friendly
You've seen them on sidewalks and in store aisles; wide-eyed, frustrated smartphone users, struggling to read a website that isn't mobile-friendly or
doesn't employ responsive web design. If this could be your audience, it's time to rethink your website's capabilities. With 56% of adults in the U.S. surfing the web from their smartphones, you need to cater to your audience, whether they're at home or on the move. Otherwise, they may leave your site and look to your competition for information.
Even if you already have a mobile-friendly site, another persistent issue involves Adobe Flash – it's not supported on all mobile devices. So your mobile patrons view your website with "holes" where your videos or animated content should be, creating an incomplete package.
Finally, Flash content isn't indexed by search engines, so it won't help to increase your website's SEO. Something to consider – you may want to tread lightly when using Flash. What's SEO, again? A quick review, plus 5 tips to improve yours here.
We know you've put a lot of time, creative energy and money into your organization's website. You only have a few seconds to really hook your audience, so don't drive them away in frustration. Be smart, keep your content fresh, and give your patrons a streamlined, pleasurable, and irk-free experience on your website. We promise you, they'll be back for more!
______

SOCS is dedicated to improving the online needs of other nonprofits. Our mission is to create quality connections with these organizations and the communities they serve. Join us in celebrating 10 years of helping hundreds of nonprofits connect with community members and supporters online. Contact us to learn more.

About the Author

Jessie Barth is our SOCS Blog Editor. Over the last decade, Jessie's project management skills, client support expertise and creative work created opportunities in Chicago and Portland, Oregon before bringing her back to her home base in Lincoln. Her copywriting work has been featured in various industry campaigns across the nation.
Jessie received her BAs in English and Women's Studies from the University of Nebraska-Lincoln, and has a penchant for creative endeavors, specializing in social media strategy, knowledge of current trends and pop-culture, and creating authentic brand experiences for clients. In her spare time, she enjoys cuddling with her rescue puppy and indoor alley cat.