Nonprofits: Take Control of Your Websites
---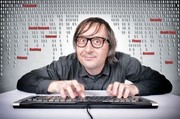 ---
Remember the Webmasters?
There may still be a few around, but this job title has all but died out along with the responsibilities held by these wizards of the web. Those responsibilities were essentially to DO EVERYTHING related to the building, design, content and maintenance of a company's website.
In this old model, either one person or a small band of nerds held god-like control over any updates or changes to your organization's website. This was especially true for nonprofit organizations that lacked the resources to either hire a team of professionals or hire a digital agency to create an award-winning site. Hosting, managing content and professional designs were available to those who could afford it. For those who couldn't (small businesses and non-profits), they hired very small agencies or anyone who simply knew how to write code.
Times have changed, and we have seen a huge shift away from this early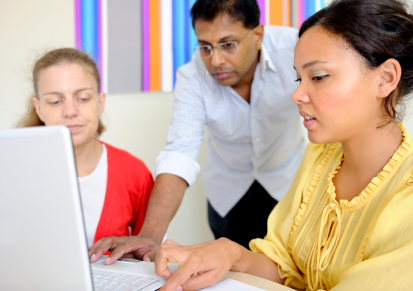 model. No longer is the idea of creating a website scary or daunting. There are more and more services available to develop a new site for yourself or your organization in very little time. These provide you with professional templates, editing options, hosting, social integrations and even e-commerce for a very reasonable monthly fee. This is good news for small businesses and non-profits as your organization's website is likely your number one customer touch point.
The playing field has leveled and organizations have taken control. Today, it is much easier to design and maintain a professional-looking site as more tools and services are available for those of us who never bothered to learn HTML. These content management systems (CMS) come in all forms, but the common benefit from them all is to give organizations control. Now updates can be made by anyone across the organization. Everyone can now be engaged versus putting their requests in a bottle-neck queue.
So stand up, non-profits. Take control of your site and give your organization the professional look it deserves.
_______
SOCS is dedicated to improving the online needs of other nonprofits. Our mission is to create quality connections with these organizations and the communities they serve. Join us in celebrating 10 years of helping hundreds of nonprofits connect with community members and supporters online. Contact us to learn more.

---
About the Author

Michael Murray recently joined the SOCS team with over 20 years experience in digital communications, brand building and marketing. With an advertising agency and consulting firm background, Michael has helped many brands and non-profits develop award-winning websites and digital strategies.