5 Things to Consider Before Rebuilding Your Website
So your old website isn't cutting it anymore, and you're thinking about a rebuild. Good plan! Creating an updated online presence is a hefty task, but with a little forethought, you'll be on your way in no time – and your organization will reap the benefits. Here are five items to consider before your next brainstorming session:
Identify your target audience

In short, everything hinges on this idea. Who you're communicating with will determine the theme, design, navigation and general content of your website. What are your readers primary needs? Will they simply want to browse your website, or will they have a specific task to complete? Taking stock of your ideal audience should also help you align your strategy for search engine optimization (SEO) and eventually, the best ways to tie in your social networking efforts.
Define your purpose

What's your intention? Do you want to be a resource to connect with your community? What about keeping your constituents informed about projects and special events, or gathering public opinion on important campaigns? Perhaps you want to connect volunteers to specific opportunities. Likely you have various goals in mind with a new website, so it makes sense to list your needs before you get too far along in the planning process. Your purpose(s) will influence many other decisions while you build your website.
Consider your content

Fresh isn't just a buzzword. If you're maintaining a website, it's a way of life. A flow of fresh, informative content needs to be added to your website on regular basis. A static page is not a selling point on the web, so be sure you have a dedicated person or team to add original or cross-shared content to your website. Some organizations even look to find connection points with their readers by starting a grassroots company blog (ahem), with several authors highlighting new industry developments, inspiring concepts, or areas of expertise.
More importantly, you need to decide what your content will convey. This is the time to strategize about your content's purpose, what value it will bring to readers, and how to catalog the content so it will be organized and easy to find.
Finally, don't forget to target certain keywords for higher SEO rankings. Tip: think simple, high-level concepts here: i.e. non-profit, community, healthcare, education or other keywords that specifically fit your mission.
Make navigation a breeze

Once you have your readership, you want to be assured they'll be able to easily locate pertinent info on your website. You'll have people with different levels of tech-savvyness on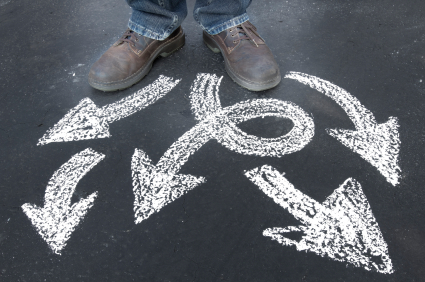 your website, so keep menus focused and sitemaps clean, simple and easy to peruse.
For real results, you should also create large, easy-to-find "call to action" buttons to solicit donations or as e-newsletter signup points. But keep it to a minimum. Above all, you don't want to annoy your audience. Stay away from pop-up messages or advertisements, and resist adding that auto-play video to your landing page.
Branding and experience - make them feel it

Branding is more than just colors and logos. It's the emotions and ideals you want to evoke when your supporters think of your organization: leader, innovator, neighbor, expert, hip trendsetter. Whatever your aim, you want your branding to be consistent on your website. This is true graphically, and in terms of content, voice and tone. Creating a consistent and pleasurable user experience lends credibility and makes your reader feel that they really know your organization. A refreshing user experience will bring a first time reader back to your new website as a regular.
There is no 100% right way to outline your new website build - - ultimately the details depend upon you and your organization's goals. But if you conceptualize and plan ahead, these tips will set your new website apart from the competition.
____________
SOCS is a non-profit organization that provides online communication services for non-profits. Join us in celebrating 10 years of helping hundreds of non-profits connect with community members and supporters online. Contact us to learn more.
About the Author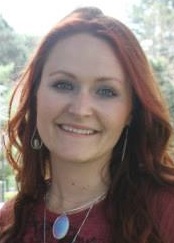 Jessie Barth is a SOCS Blog Correspondent whose copywriting has been featured in industry campaigns across the nation. She received her BA's in English and Women's Studies from the University of Nebraska-Lincoln, and has a penchant for social media, pop-culture and travel. In her spare time, she enjoys cuddling with her rescue puppy and two alley cats.