Are Students Ready for Personal Finance?
Financial Education Leads to a Brighter Future
At a time when student loan default is at an all time high, financial education could be the deterrent students need to avoid future debt. Because young adults are facing rising tuition costs and unemployment, they are using credit cards to cover education costs and everyday expenses. CNNMoney recently reported 2013 college grads averaged $35,200 in debt.
That'€s why it is critical to educate students about financial literacy in high school. In our last blog, we explained how our SOCS schools benefit from Beyond High School. Through this unique portal supported by our affiliates EducationQuest Foundation and Inceptia, high school students can receive valuable information about planning for college and their financial future free of charge.
This fall, our affiliate Inceptia is offering students an opportunity to share their money management insights in a video contest. Once students complete the program'™s six courses and 10 mini-modules, they can form a team of one to three students and create a video on financial lessons learned. Winners of this contest will be announced in April, just in time for Financial Literacy Month.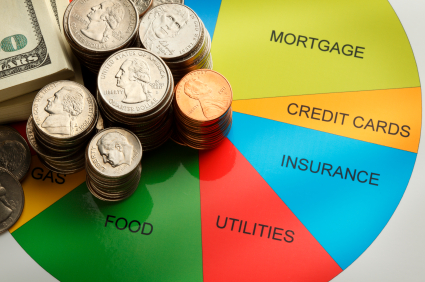 Inceptia's Financial Avenue instills in high school students knowledge on borrowing money and managing debt, so they fully understand the loan process. Students also learn about credit cards, budgeting, and the importance of savings. There is also an emphasis on more complicated concepts like taxes, investing and contracts. The more students learn about managing money, the less likely they are to struggle with debt in the future.
SOCS is a service provided by the Foundation for Educational Services (FES). Since 1986, FES has provided website and communication services to its nonprofit affiliates EducationQuest Foundation and Inceptia. It is this mission-driven relationship that inspired Beyond High School.
All three nonprofits have an education mission. For EducationQuest, it is to increase access to higher education in Nebraska. For Inceptia, it is to help higher education institutions and students achieve financial success. For FES and SOCS, it is to help nonprofits stay connected with their communities. Three organizations with three related missions banded together with a single goal: to help high school students envision a brighter future Beyond High School.
_______

SOCS is a nonprofit organization that provides online communication services for nonprofits. Join us in celebrating 10 years of helping hundreds of nonprofits connect with community members and supporters online. Contact us to learn more.
About the Author

Stephanie Mackeprang, who has over 25 years of corporate communication experience, is celebrating 10 years of providing public relations and communication services for SOCS. She received her BA in Journalism from Indiana University and is raising three teenagers to pursue their dreams beyond high school.