The New SOCS: Connecting Your Communities
Since 2003, SOCS has been helping communities stay connected to their schools, their local government, and nonprofit organizations. In the past, SOCS has kept our mission simple. As a nonprofit, we are committed to serving those who serve their communities. We are experts in technology and communications, and we share our tips, advice and experiences with you.
None of this will change in the future, but our mission has evolved. You may have noticed our website looks a little different. SOCS has rebranded!
Sure, we look different - a new logo, a streamlined website and blog, and a more concentrated social media presence (have you found us yet on Facebook, Twitter, and LinkedIn?). But there's much more to it than that. Good branding isn't the invention of meaning, but rather creating a clearer reflection of the brand's purpose and how it already behaves. And we feel proud of our brand refresh, as it shines a light on our true purpose: advocating for communities and those who serve them.
We still tout ourselves as experts at websites, but we strive for more. Our mission is to partner with nonprofits to help their communities stay connected and thrive.
What does this mean?
What is important to your community? How do you connect to one another? We want to be in-the-know regarding news and tales of generosity, amazing deeds, or everyday heroism from your friends and neighbors. Each and every community has unique stories to tell. We want to be a part of that, and spread the inspiration. More than that, we want to help you connect - and that means being a neighbor. We want to be truly involved and invested in your communities' well-being.
We support our clients through genuine commitment and caring for their community.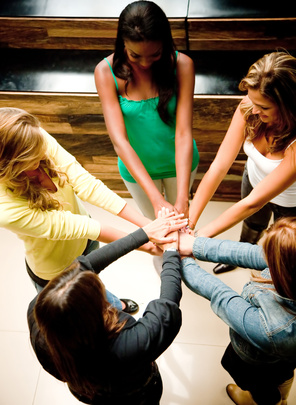 Be sure to keep an ear out. As the year progresses, you may hear of us contributing our efforts in a community near you. Have a new park that needs trees planted? Or a local book drive that needs donations? We want to find ways to impact communities in individualized and tailored ways - where it matters to residents most.
Our aim is to empower communities, schools, hospitals, and nonprofits with the tools to manage their websites and better connect with the community they serve. But we are also here to empower you, by serving you. As a nonprofit, we understand the daily challenges you face, and like a neighbor over the fence, we are here to listen, offer advice, and link arms to help you as your community continues to grow and thrive.
________
SOCS is dedicated to improving the online needs of other nonprofits. Our mission is to create quality connections with these organizations and the communities they serve. Join us in celebrating 10 years of helping hundreds of nonprofits connect with community members and supporters online. Contact us to learn more.
About the Author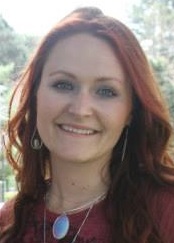 Jessie Barth is our SOCS Blog Editor. Her copywriting has been featured in industry campaigns across the nation. She received her BAs in English and Women's Studies from the University of Nebraska-Lincoln, and has a penchant for social media, pop-culture and travel. In her spare time, she enjoys cuddling with her rescue puppy and alley cat.