SOCS Spring User Groups: Exciting Enhancements, Friendly Faces
SOCS recently completed our Spring 2014 User Group sessions, spanning six states in three weeks. With 193 SOCS users participating in our seven sessions, we consider this spring to be one of our most successful User Group sessions to date. We even had clients take to Twitter and Facebook to chat about their experiences!
In our daylong User Groups, our Client Support experts Yvonne Lieschieski and Vinnie Pasho covered a myriad of topics; from SOCS basics and tips on website creation, to troubleshooting on more intermediate items, to the announcement of exciting enhancements of the SOCS system. Our clients also had the opportunity to ask additional questions, work hands on with Vinnie and Yvonne on any troubleshooting, and collaborate with other clients on tips and ideas for their websites.
One of our most recent enhancements includes the replacement of Central Services with our Easy Edit dashboard - a simpler and
more intuitive way for users to create their pages, edit, and add new content while maintaining moving parts (like calendar items) with ease. Another important enhancement is our complete move away from Java dependency (fist pump!). "This spring, we got to highlight changes we're all very excited about – programmers and support alike," remarked Yvonne. "We think these enhancements will improve our SOCS users' experience significantly."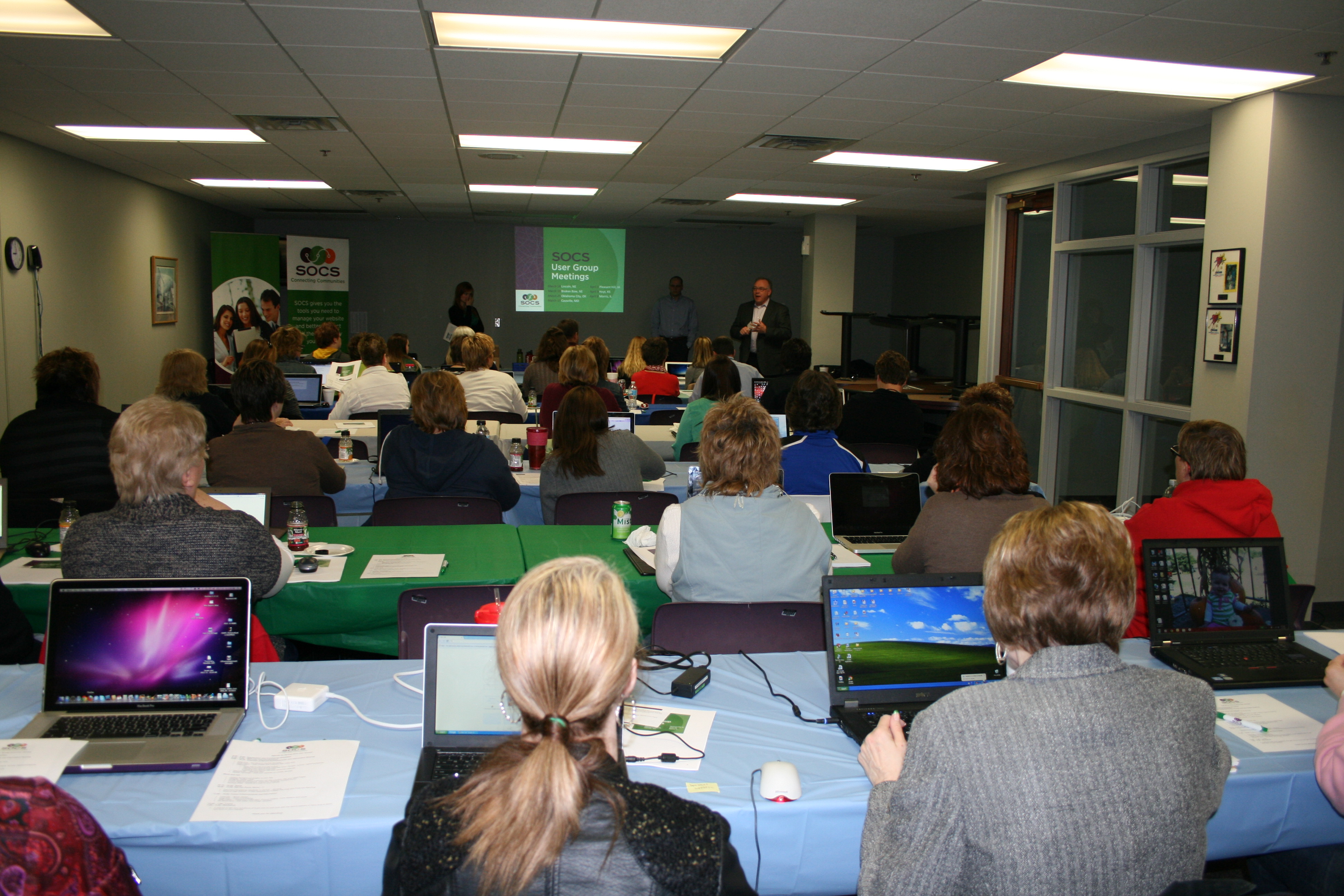 As our SOCS team plans for the future, we keep our fingers on the pulse of upcoming tech trends to be certain our services are up to snuff. But we also consistently take our client needs and feedback into account when thinking through enhancements. "Many enhancements for SOCS come to fruition from our client's ideas and suggestions," commented Vinnie. "We hope clients continue to send their thoughts our way. Who knows? They may see their ideas reflected in enhancements in the future."
Stay tuned as we begin to plan for our upcoming User Groups in fall 2014, and be sure to sign up for a complimentary daylong session near you.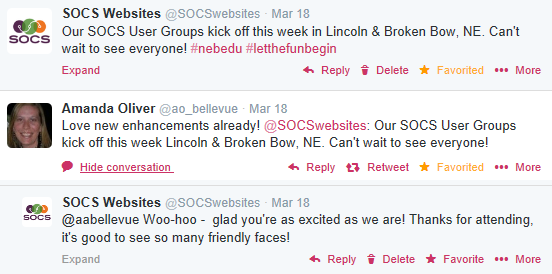 ____
SOCS is dedicated to improving the online needs of other nonprofits. Our mission is to create quality connections with these organizations and the communities they serve. Join us in celebrating 10 years of helping hundreds of nonprofits connect with community members and supporters online. Contact us to learn more.
About the Author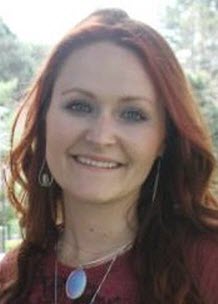 Jessie Barth is our SOCS Blog Editor. Her copywriting has been featured in industry campaigns across the nation. She received her BAs in English and Women's Studies from the University of Nebraska-Lincoln, and has a penchant for social media, pop-culture and travel. In her spare time, she enjoys cuddling with her rescue puppy and alley cat.