Back to School! How to Connect with Students
---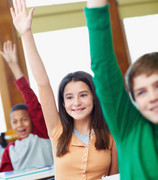 Inspiring fresh young minds is difficult work. How do you connect?
---
Teaching is so much more than just parroting curriculum talking points – we know it, and the teachers we work with certainly do. It's incredibly difficult to inspire students and keep them engaged while adhering to ever-changing state and federal educational standards and stipulations. Teaching is a difficult, stressful, and often thankless job. But as we hear from our SOCS school clients time and again, it's one of the most rewarding careers out there – especially when connection points are made with students.
With the new semester ahead, how can you engage with your students differently this year? There are many pieces of advice and techniques out there, but here are a few of our favorites to take with a grain of salt, or give a try. Welcome back to school!
Be Available, In Real Time and Online
We know this is easier said than done. With increasing demands like ever-growing classrooms, lesson planning, keeping up with grading, participation in extracurricular activities, and the whimsical concept of a healthy work-life balance– teachers can't be everything and everywhere. But it is still important to be present and available to your students both in and outside the classroom. Try holding office hours before school starts, and encourage students to contact you online through work email to set up appointments or simply ask questions about assignments. Many a student has struggled through a midnight study session with nowhere to turn. How great would it be if they could email you at that moment of desperation to schedule a time to chat about it the next day? Talk about nipping a problem in the bud!
Foster Curiosity, and Be Informed
The days of taking folks at their word are gone – and this isn't necessarily a bad thing. These days, teachers really need to double-check their sources – and encourage their students to do the same. Younger generations are more informed than ever, with access to many credible online educational outlets like Wikipedia (and urban legend whistleblower websites like Snopes). Access to these sources are something you can actually take advantage of – the ability to easily research topics inspires curiosity and gives students the ability to solve their own problems and discover answers outside of the classroom. Don't take umbrage if your students are more inclined and able to check your wisdom – use it as a way to open class discussion.
Be Authentic
Making meaningful connections is no problem, right? (We kid, we kid.) One interesting take we recently read about comes from The Nerdy Teacher's archives. His technique to authentically engage his students is, quite simply, to talk to them – no, really. In just the first five minutes of class, it's amazing what can happen. It can set the tone for the class, and you can learn more about students – their strengths, struggles, and passions. Not to mention, just a few moments of informal, authentic conversation every day broadcasts the message loud and clear: "you matter, and I'm here for you." Building trust is important, and helps the learning process immensely.
Encourage Healthy Exchange
Nobody likes to be discounted, or ignored – student or adult. By allowing for engaging conversation and an open exchange in your classroom, what you're doing is encouraging students to find their voice, and giving them the tools to back up their opinions with fact. By participating in open discussions with your students – whether it be one-on-one or as a classroom – you can better understand your students' perspectives, and therefore deliver more relevant lessons and lectures, use more appropriate examples, and create more significant classroom activities to enhance learning.
What did we miss? Whether you're a well-established educator with tenure or a first year teacher, what new ideas or connection-making activities are you going to take advantage of in your classroom this semester? There are so many great ideas being used in classrooms across the country, and we'd love to hear yours! Give us your thoughts below.
_________
SOCS is dedicated to improving the online needs of other nonprofits. Our mission is to create quality connections with these organizations and the communities they serve. Join us in celebrating 10 years of helping hundreds of nonprofits connect with community members and supporters online. Contact us to learn more.
About the Author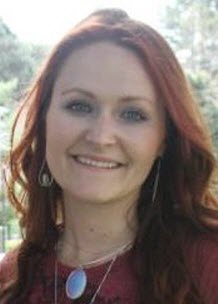 Jessie Barth is the SOCS Blog Editor and Content Marketing Coordinatior at FES. Her copywriting has been featured in industry campaigns across the nation. She received her BAs in English and Women's Studies from the University of Nebraska-Lincoln, and has a penchant for social media, pop-culture and travel. In her spare time, she enjoys cuddling with her rescue puppy and alley cat.