Branding on a Budget
---
---
Smart Tips for Community Nonprofits
Whether you're a community hospital, credit union, school district or other nonprofit serving your community, it's likely you don't have the budget to hire a high-priced advertising agency to deliver a world-class brand to you. But that doesn't mean you can't create a professional and authentic brand on your own, or with your more moderately priced partners. But where to start?
Here are some ideas to consider when formulating a new, compelling brand for your nonprofit organization.
Create a Statement of Purpose
Start with a statement that describes the purpose of your nonprofit, and refine that statement until you feel it offers an emotional, lasting connection for those you serve.
Your organization exists to serve your community. Take a critical look at why your organization serves your community, why you are committed to doing what you do, and how this benefits the people you're in contact with each day. Your hospital exists to heal your community. Your credit union exists to help residents thrive financially. Your school exists to educate youth so they can find success in adulthood.
Keep in mind; your purpose is not your mission statement. Mission statements tend to be a mix of stating what your organization does while also defining your collective values. Your statement of purpose should focus more on the compelling connection your organization has to those you serve.
Give Your Brand an Identity
First consider how to represent your brand's purpose and identity visually, with your logo and a tagline. Great brands evoke a specific set of emotions connected to their organization's core messaging. Here are some community nonprofits that have the right idea:
Providence Medical Center in Wayne, Nebraska, uses the tagline, "Extraordinary Care Rooted in Compassion", a clever tie-in to the tree in their logo. The People's City Mission in Lincoln, Nebraska references their community aid through their simple and compelling logo - literally giving people a hand, and a leg up. Just remember, people don't connect with organizations, they connect with what an organization stands for. So make your logo and tagline work within that framework.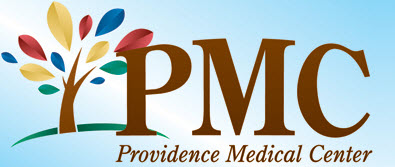 Define Your Brand's Personality and Voice

Far too often, branding stops with a logo and tagline, but this is only the beginning. You need to think through – and answer – for all of these dimensions of personality.
How would your brand talk?
It is helpful to understand how your brand would speak if it were a person. What your brand should be talking about? Is your brand voice consistently authoritarian, casually conversational, or gentle and helpful? As you are writing literature for your organization or planning press releases and social posts, stay true to this voice – consistency is key.
What would your brand do?
A good brand is active within the community. Create events and campaigns that are aligned with the purpose of your organization. For example, if your brand is a regional hospital that stands for community health, then make sure events are specific to this purpose. Use a variety of outlets: your website, social media platforms, and local press releases, to promote these branded community efforts.
How does your brand look?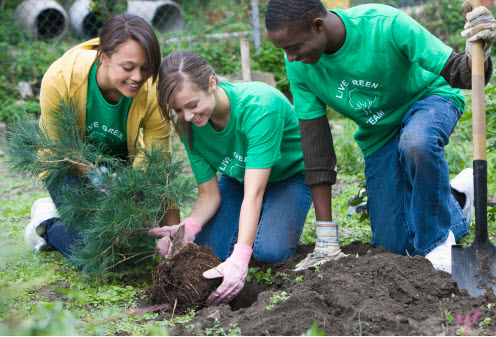 This doesn't have to be a time-consuming exercise. You already have your logo and tagline. Decide on the brand's color palette, appropriate themed photography, key phrases and illustrations that should always be used, and stay consistent within this framework.
By thinking through these guidelines, your nonprofit should be able to brainstorm and create a meaningful brand – and all the components that go into it – without breaking your budget. But should you need more guidance, FES is here to help. Contact me at mikem@fes.org to learn more about how our team of experts may be able to help you shape the new public face of your community or nonprofit.
SOCS is dedicated to improving the online needs of other nonprofits. Our mission is to create quality connections with these organizations and the communities they serve. Join us in celebrating 11 years of helping hundreds of nonprofits connect with community members and supporters online. Contact us to learn more.
About the Author

Mike Murray is the Director of Communications at Foundation for Educational Services (FES). With over 20 years of experience at various advertising agencies, Mike specializes in brand development and marketing strategy. In his career, Mike has helped many organizations develop award-winning brand campaigns, websites and communications strategies for large and small nonprofits such as CommunityAmerica credit union, Mosaic and the People's City Mission. He has also worked on for profit brands including Allstate, Bayer, Cessna and Cargill.