SOCS Client Community Spotlight
Providence Medical Center, Nebraska
Providence Medical Center (PMC) has a 50 mile service area around Wayne, Nebraska that primarily includes Wayne, Cedar, Dixon and Thurston counties. PMC also has additional market share that includes parts of Cuming, Pierce and Stanton counties. Our staff of over 200 are committed to the communities we serve because they are residents in these communities – attending area schools, shopping alongside patients at the same stores, and volunteering their time and resources for nonprofit causes across northeast Nebraska.
We maintain that PMC is only a building. What makes PMC a place of hope and healing is the people who work to provide quality, compassionate care every day of every year. We feel that we have some of the best physicians and employees in healthcare today. This team works tirelessly to meet the needs of those we serve. In addition to our daily mission, we were challenged in October of 2013, and again in June of this year, to be prepared and provide care in a disaster situation when tornadoes struck our communities.
Our goal is to deliver the best healthcare available to the people in our service area as we strive to make our communities healthier. With the help of dedicated physicians, employees, volunteers and board members, along with the continued support and encouragement of our community members, we continue our passionate pursuit of excellence. 'Providing quality healthcare in the spirit of Christ' close to home is the single most important contribution we make, each and every day.
Our Place in the Online Community
With our online presence and website, we are creating and providing a connection point for communications with patients, patrons, staff, community members and anyone else interested in Providence Medical Center. Our website serves a number of community members in different ways, and we work closely with SOCS to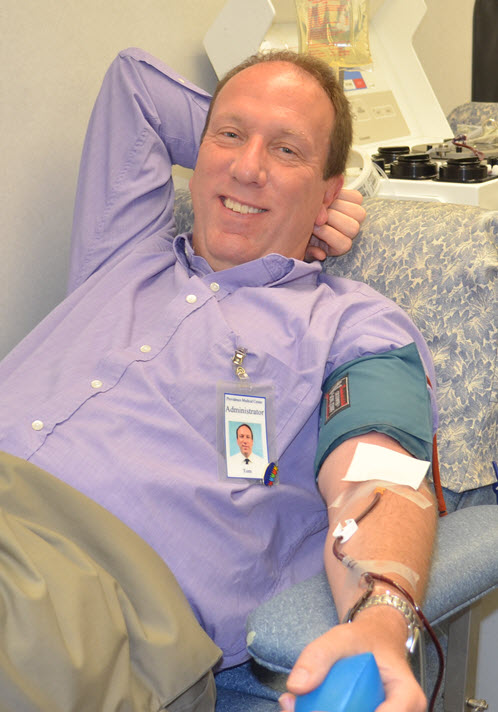 ensure that our site has a lasting impact in our community.
Another way PMC works to impact our communities: LifeServe makes scheduled stops at PMC, and employees donate blood during their scheduled shifts. At left, Thomas J. Lee, FACHE, PMC Administrator gladly makes his contribution.
Our patients also use our website to check on appointment times and dates. Donors come to providencemedical.com to support the hospital foundation. Many users proactively frequent our website to learn about tips to staying healthy, or to keep up with events and activities taking place at the Providence Wellness Center. Our website also reaches outside of the community to people interested in joining our healthcare team.
Our website also affords us an opportunity to highlight events specific to our hospital, our staff, our services, and our foundation, as well as providing patient information. Community members can easily access bill payment, career opportunities, outpatient services, therapy departments, our wellness center as well as our hospital calendar highlights with ease.
As a non-profit hospital, we also conduct a community health needs assessment every three years for the citizens of our area. This report is made available on our website for all to see.
Healthcare is about building and nurturing relationships through open lines of communication between providers and patients, between the hospital and the community, between our family and the families we serve. The team at SOCS helps us connect with our communities, and extends our ability to make a real difference in the lives of the people we serve.
Healthcare, like web design, doesn't stand still. We're thankful to have a partner like SOCS that helps us to anticipate the changes ahead, to take advantage of the technology available, and communicate effectively to the people in our community.
_____
SOCS is dedicated to improving the online needs of other nonprofits. Our mission is to create quality connections with these organizations and the communities they serve. Join us in celebrating 10 years of helping hundreds of nonprofits connect with community members and supporters online. Contact us to learn more.
About the Author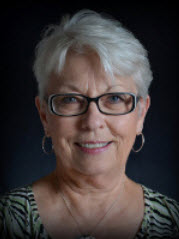 Sandra Bartling is the President and Director of Hospital Public Relations at Providence Medical Center Foundation in Wayne, NE.