Creating Compelling Content for your Nonprofit Website
Creating great content to house on your organization's website requires strategy and patience. Pinning down ideas and formulating smart copy also takes a shocking amount of time, especially when derailed by pitfalls like writers' block. But don't be intimidated. With these tips in mind you'll be well on your way to creating web content that will keep readers coming back in droves.
Rethink, don't just copy
If you're migrating from an old to a new website, it makes sense to repurpose some of your existing content. After all, a new website doesn't mean your organization has completely changed. But we strongly urge you not to simply copy and paste old content. This is your clean slate for creation ­ take advantage!
A new website is your chance to refresh language and messaging, or to craft your organization's brand story in a new and innovative way. Rethink your website, refresh your content (especially any appropriate data or numbers), and visualize new ways to organize everything in a smarter, more intuitive way.
Avoid procrastination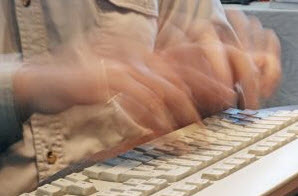 Write early, write often. Even if you plan on posting just a few articles each month, be sure to schedule more writing time than you think you'll need. Creating enough copy to fill a website takes time and planning, and keeping current with new content is important to keeping your brand relevant.
Start by dedicating small time blocks time into your schedule each day to focus on specific articles or subjects. Even half hour blocks work well, if you schedule them often enough. By starting early and working a bit at a time, you can walk away from your writing, clear your head, and come back fresh when you need to.
Multiply your efforts
Be sure you're always drafting a few pieces at the same time. That way when you hit periods where inspiration falters, you can move on to another article and keep working, guilt free.
Don't worry: nobody creates a perfect draft every time. Just focus on getting your thoughts down by creating detailed outlines for article ideas. After you have the basics organized, you can polish into a solid first draft and continue from there.
No Buzz, Avoid Jargon, Swear off Slang
You have a limited time to grab audience attention with your copy. Don't overdo it with overused, meaningless buzzwords like "synergy." Delete any technical insider jargon – you don't want to force your readers to grab a dictionary to get through your website. Keep language simple and sincere, and you'll find that your copy appeals to a wider audience, including readers that aren't yet familiar with your organization or your cause.
Oh, and even though keeping your tone conversational will likely appeal to your audience, be careful. Too much slang makes you sound unprofessional, and can detract from your messaging.
Take Stock of your Visuals
Alongside any well-composed website copy, you still need to consider your visual appeal. Gathering photos can be time consuming and is often done very late in the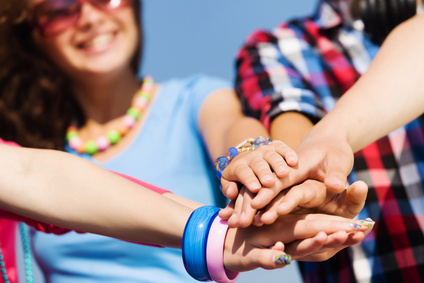 content creation process.
Be smart by continually building a library of stock photography you can pull from later. In addition to purchasing stock visuals, you can monitor photo websites for weekly freebies, create "lightboxes" to save images you like for purchase later, and even peruse free stock photography sites at your leisure. But keep in mind, free sites often require a lot more patience to wade through folders full of lackluster visuals.
Even better? Assign an aspiring photographer in your office the task of bolstering your in-house library. There's nothing better than real faces and client photos to make your website stand out. By keeping options open, you'll find your photo hunt match up won't be nearly as time consuming once articles are ready to post online. Trust us.
Creating compelling copy takes a penchant for writing, but you don't need an English degree to keep your online audience engaged. By taking advantage of some of these tips and establishing a writing routine, you'll be creating pieces that will compel first time readers to become regulars – and regulars to become cheerleaders for your nonprofit and mission.
____________
SOCS is dedicated to improving the online needs of other nonprofits. Our mission is to create quality connections with these organizations and the communities they serve. Join us in celebrating 11 years of helping hundreds of nonprofits connect with community members and supporters online. Contact us to learn more.
About the Author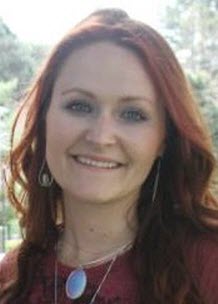 Jessie Barth is our SOCS Blog Editor. Her copywriting has been featured in industry campaigns across the nation. She received her BAs in English and Women's Studies from the University of Nebraska-Lincoln, and has a penchant for social media, pop-culture and travel. In her spare time, she enjoys cuddling with her rescue puppy and alley cat.