SOCS: Showing the Love for Community
During February and March, the team at SOCS traveled to nearly twenty conferences across the nation. While we traveled, we wanted to take advantage of a perfect opportunity to make a positive impact on a few local nonprofits in various communities.
In this spirit, our Vice President Dan Kunzman and our Regional Account Managers Stacey Anderson, Mike Anderson and Jerry Martin each personally delivered 100 pairs of socks to a local homeless shelter or domestic violence advocacy shelter. Just another way we're showing the #socslove in our communities.
Dan made our first donation, at the Eugene Mission in Eugene, Oregon. Since 1956, this wellness center for the homeless has tirelessly provided meals, safe shelter, clothing, social services and spiritual guidance to countless homeless men, women and children of the Eugene and Lane County communities.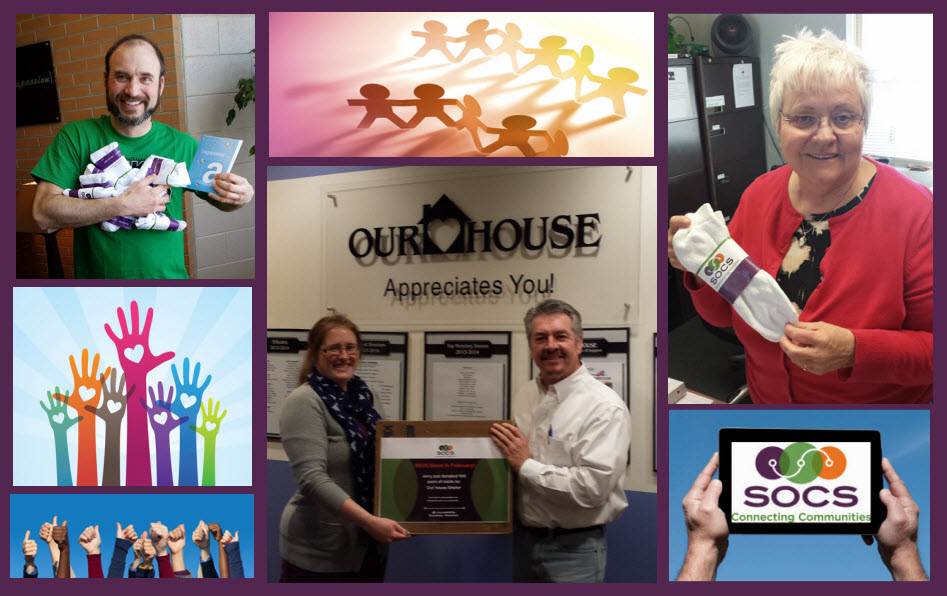 Jerry donated to Our House Shelter in Little Rock, AR. Our House strives to empower homeless and near-homeless families and individuals to succeed in the workforce, in school, and in life through hard work, wise decision-making, and active participation in the community. Our House serves over 77,000 meals each year to more than 1,400 men, women and children.
Hesed House in Aurora, IL, was Mike's charity of choice. Hesed House is the second largest shelter in the State of Illinois, and the largest shelter outside of the city of Chicago. Nearly 1,000 individuals (including 188 children) are served each year through Hesed House's shelter and three housing programs. Hesed House strives to get 16 or 17 individuals out of homelessness each week.
Stacey and Dan stopped by StepStone in Wichita to make our final #socslove donation. StepStone responds to the critical needs of the survivors of domestic violence by providing supportive services, life skills training, and transitional housing for women and children. The ultimate goal is to nurture lives of stability and hope for survivors of domestic violence and their families.
SOCS is committed not only to connecting communities, but to contributing to the success of those communities by doing good works to enrich the lives of residents. We are proud and humbled to have had the opportunity to contribute to these nonprofits and their worthy causes. Stay tuned as we look for more ways to connect in 2015!
_____
SOCS is dedicated to improving the online needs of other nonprofits. Our mission is to create quality connections with these organizations and the communities they serve. Join us in celebrating 11 years of helping hundreds of nonprofits connect with community members and supporters online. Contact us to learn more.
About the Author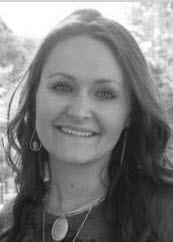 Jessie Barth is the SOCS Blog Editor and Content Marketing Coordinator at FES. Her copywriting has been featured in industry campaigns across the nation. She received her BAs in English and Women's Studies from the University of Nebraska-Lincoln, and has a penchant for social media, pop-culture and travel. In her spare time, she enjoys cuddling with her rescue puppy and alley cat.