SOCS Spring 2015 User Groups: Exciting Enhancements, New Connections
SOCS just wrapped up our Spring 2015 User Group sessions, spanning six states during March. During our eight day-long sessions, our Client Support experts had the opportunity to train and work alongside more than 110 SOCS users in total. One of our favorite perks during our travels is connecting with our clients – new and old – to see how they've been using their SOCS site, and to help them keep it simple.
In the day-long User Groups, our Client Support experts Joyce Shaben and Vinnie Pasho met with clients to discuss topics including the release of the SOCS app, new Calendar import and export enhancements, editor changes, and more. We also introduced training sessions specifically geared to address the needs of new users to the SOCS system.
One of our most exciting recent enhancements for 2015 is the launch of our mobile app. "At SOCS, we are committed to giving our clients a streamlined user experience," explained Vinnie. "The release of our free app ensures that our clients are able to communicate well with their patrons, who are increasingly accessing websites almost exclusively from mobile devices."
Our websites have always been mobile and tablet friendly, but the SOCS app takes accessibility and simplicity one step further.
Another exciting feature of our Spring User Groups was our Nonprofit Raffle, where we ask all attendees to pick their favorite local charity and tell us why it's great. We draw one lucky name, and SOCS then donates $50 to the raffle winner's pick, on their behalf. We do this because as a nonprofit, we are truly humbled to find small ways to help make a local impact in our client's communities as we travel. In total, SOCS donated $400 to small local nonprofits as we traveled this spring.
As SOCS grows, our internal programming and design teams work diligently to make sure that our technology is keeping pace with the latest trends. But we also take our client needs and feedback into consideration when strategizing for updates and enhancements. "Many SOCS updates gain momentum due to our users' suggestions," remarked Joyce. "I'm always pleased during our User Groups to hear about all the creative ways that clients use their websites. It's all about starting a conversation, and we welcome feedback."
As we begin to plan for our User Groups in the Fall of 2015, feel free to reach out and let us know what you'd like to learn in the next session. Or if you're interested in hosting a group, perhaps we can plan to visit your town (or a location near you)!
____________________
SOCS is dedicated to improving the online needs of other nonprofits. Our mission is to create quality connections with these organizations and the communities they serve. Join us in celebrating 11 years of helping hundreds of nonprofits connect with community members and supporters online. Contact us to learn more.
About the Author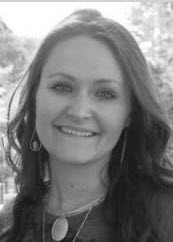 Jessie Barth is our SOCS Blog Editor. Her copywriting has been featured in industry campaigns across the nation. She received her BAs in English and Women's Studies from the University of Nebraska-Lincoln, and has a penchant for social media, pop-culture and travel. In her spare time, she enjoys cuddling with her rescue puppy and alley cat.